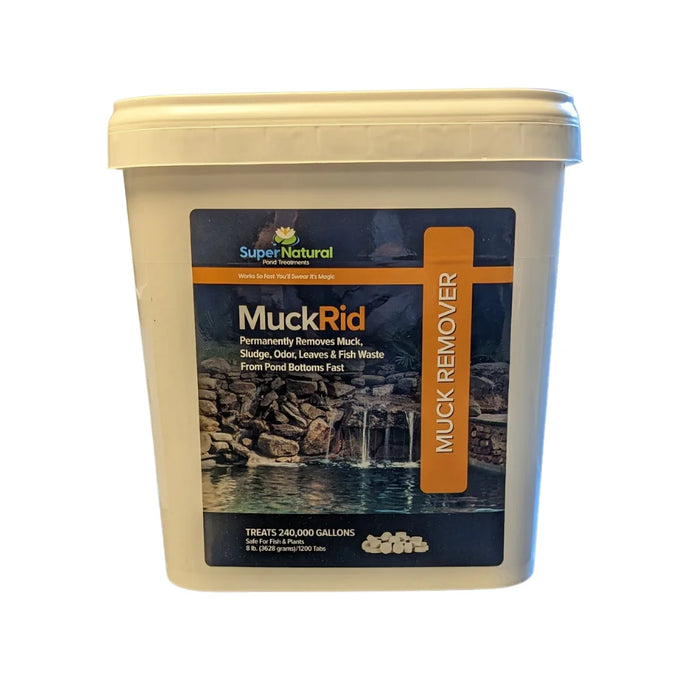 Super Natural MuckRid 1200 Tabs
Sold out
Original price
$199.99
-
Original price
$199.99
Availability:
Out of stock
Description

Super Natural MuckRid tablets are designed to sink to the bottom of the pond to quickly reduce muck, sludge, and odor caused by dead algae, leaves, and fish waster. MuckRid easy-to-use tablets are a blend of natural bacteria and enzymes that help clear water by removing the bottom muck layer permanently.

Simply toss in a few tablets once a week and watch that muck and odor disappear fast!

Best used when water temperatures are above 10°C.
Eliminates Muck, Sludge & Odor.
Breaks Down Organic Material Including Leaves, Twigs, and Fish Waste.
Safe for All Aquatic and Domestic Life.