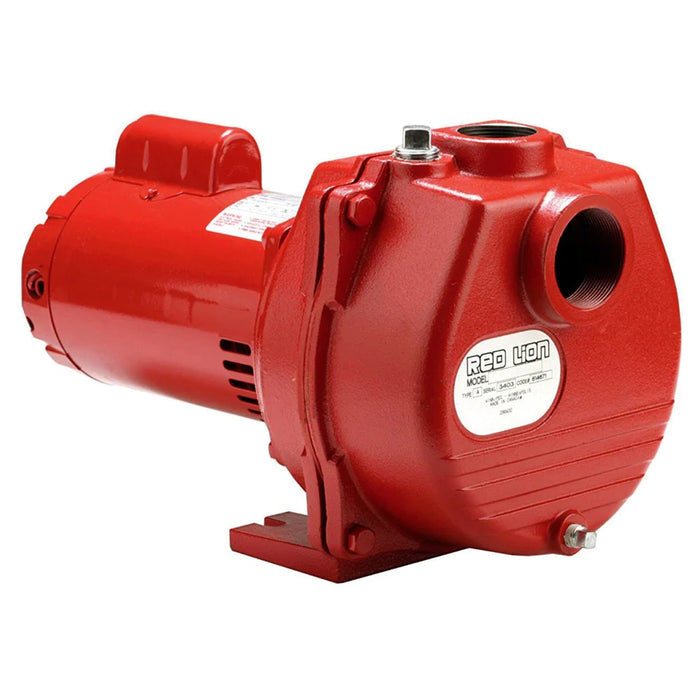 Red Lion 1 HP Sprinkler Pump
Original price
$695.00
-
Original price
$695.00
Description

Sprinkler pumps transport water from a lake or pond to supply irrigation for a lawn or garden. Because they are designed to move large volumes of water, sprinkler pumps are also useful in high-volume applications such as filling pools, water transfer, and boosting household water pressure.

The Red Lion RL-SPRK Series Sprinkler Pumps are ideal for residential and commercial lawn and turf sprinkler systems. Featuring a rugged cast iron casing and pump base, this centrifugal pump comes with a leading 2-year manufacturer's warranty. It moves water at a maximum flow of 77 gpm, is simple to prime, lifts water up to 25 feet, and makes sizing and installation easy for new and retrofit installations.

Features & Benefits

Rugged cast iron casing and pump base for durability and long life.
Easy to prime up to 25' requiring no additional priming after initial fill.
Repair kits available for easy replacement.
Brass impeller conversion kits available for easy pump upgrade.
*BR models are configured with brass impeller.
Read More

HP

VOLTS

AMPS

INTAKE


DISCHARGE


DISCHARGE PRESSURE - PSI @ 5' LIFT

MAX PRESSURE PSI

MAX FLOW GPA


10

20

30

40

GALLONS PER MINUTE

1

115/230

14A @ 115V/
7A @ 230V
2" FNPT
1 1/2" FNPT
63
54
38
11
45
63