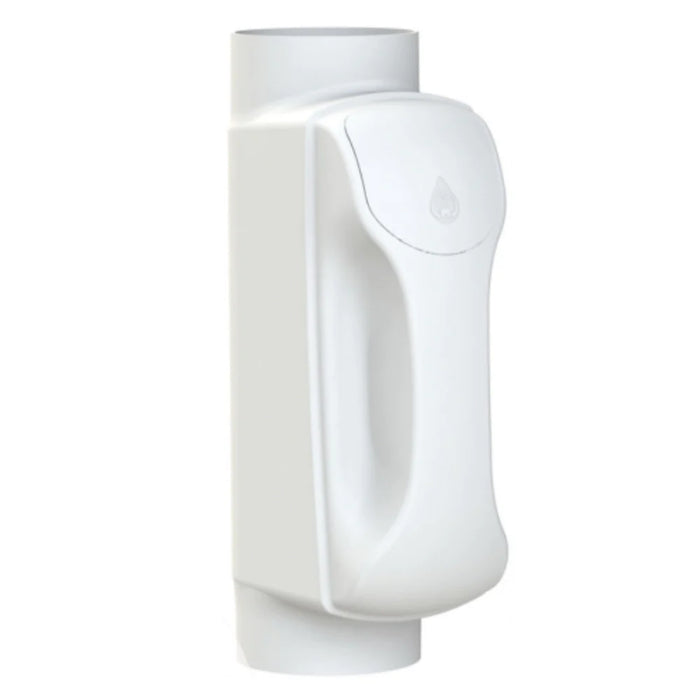 Rain Harvesting Leaf Eater - Slimline Rain Head
Original price
$119.98
-
Original price
$119.98
Description

A sleek, streamlined rain head with an anti-splash cover, the Leaf Eater Slimline is ideal for decks, verandas, posts and aesthetically-sensitive homes.
Maelstrom Filters secure the system with the triple layer filtration that prevent insects and other animals from entering and breeding or living in your downpipes. They also minimize splashing to increase the volume of rainwater you harvest.

Contemporary look, high performance

Featuring an anti-splash cover and sleek, streamlined casing, the Leaf Eater Slimline is our most aesthetically-sensitive rain head. But dont be fooled by its attractive appearance. It still effectively filters your water at high flow rates so you dont compromise on performance.

Maintain with ease

Rather than shedding leaves and debris onto your deck or other areas, the Leaf Eater Slimline collects them inside its anti-splash cover. When the rain head requires emptying, a red overflow flag automatically appears. Simply empty it and reset - too easy.

Improve rainwater quality and quantity

With its mosquito-proof 955 micron stainless steel screen, the Leaf Eater Slimline stops leaves, debris, mosquitoes and other pests from getting into your downpipes and rain harvesting system. This gives you better quality water and more of it - all with a great-looking rain head.