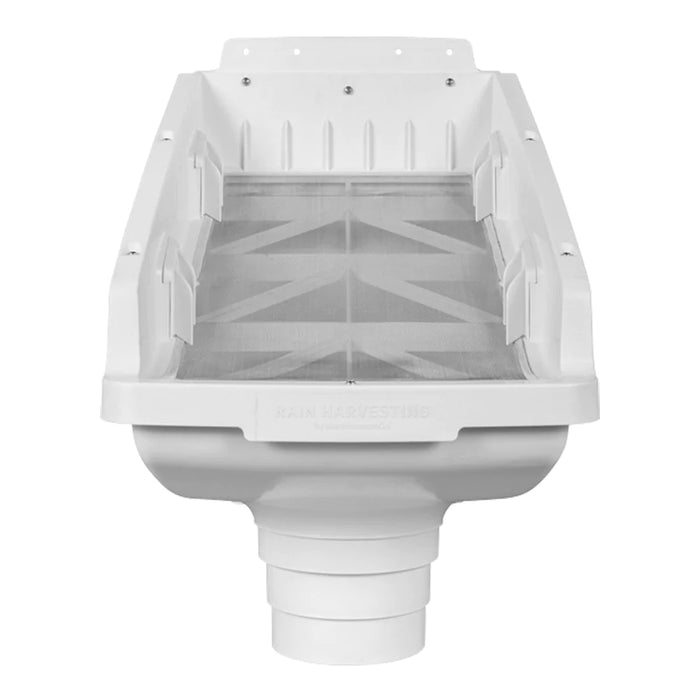 Rain Harvesting Leaf Eater - Commercial
Sold out
Original price
$267.30
-
Original price
$267.30
Availability:
Out of stock
Description

Designed for commercial applications, this rain head incorporates a maintenance-friendly single screen to keep leaves, debris, pests and mosquitoes out of your rain harvesting system.

Capture more water to lower your costs

Using quality rainwater can help you save significantly on your buildings operating costs and water bills - even if you only use it to flush toilets. Built to handle high flow rates, our commercial rain heads help you capture enough water to enjoy these cost savings.

Designed for commercial applications

Our Leaf Eater Commercial Rain Head is made from polypropylene, incorporates a 0.955mm stainless steel mesh screen and can handle high flow rates up to 20 litres per second. Its versatile outlet allows for installation using a flexible coupling or directly into both 150mm DWV and pressure pipe.

Rain Heads filter leaves and debris out of your downpipes with their 955 micron screens. They also minimise splashing to increase the volume of rainwater you harvest.
Rain Heads secure the system with the 955 micron mosquito-proof screens that prevent insects and other animals from entering and breeding or living in your downpipes.