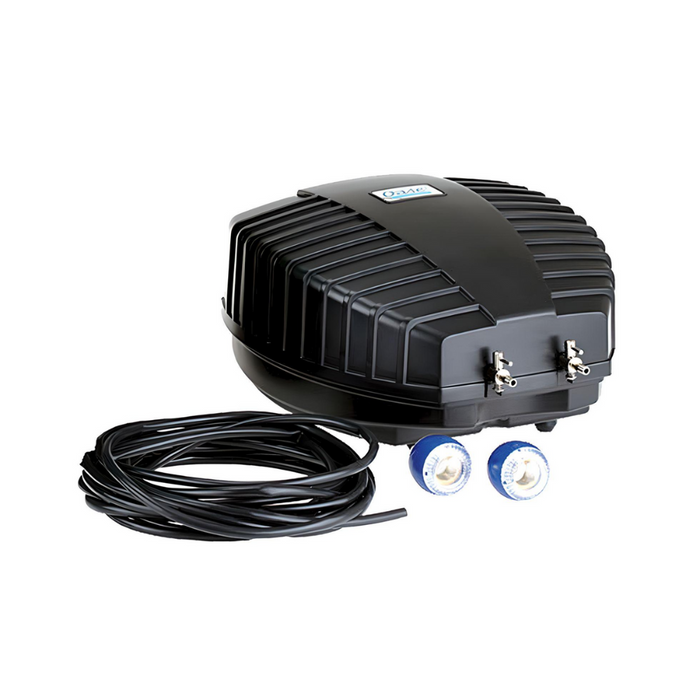 OASE AquaOxy 450 Air Pump
Original price
$255.99
-
Original price
$255.99
Availability:
in stock, ready to be shipped
Description

Air injection is a great aid in ensuring a healthy pond environment and water quality. May of the biological processes in the pond - such as breakdown of harmful waste products - require oxygen in order to happen efficiently. Set at the side of the pond, AquaOxy is a safe and efficient way of increasing oxygen levels in the pond.

AquaOxy is a low-voltage (12V) membrane air injector pump with two adjustable air flow outlets. The included air stones are heavy in weight in order to stay in place and diffuse the injected air very finely for optimal dispersion.

Includes two air stones, connection tubing, and outdoor safety transformer.