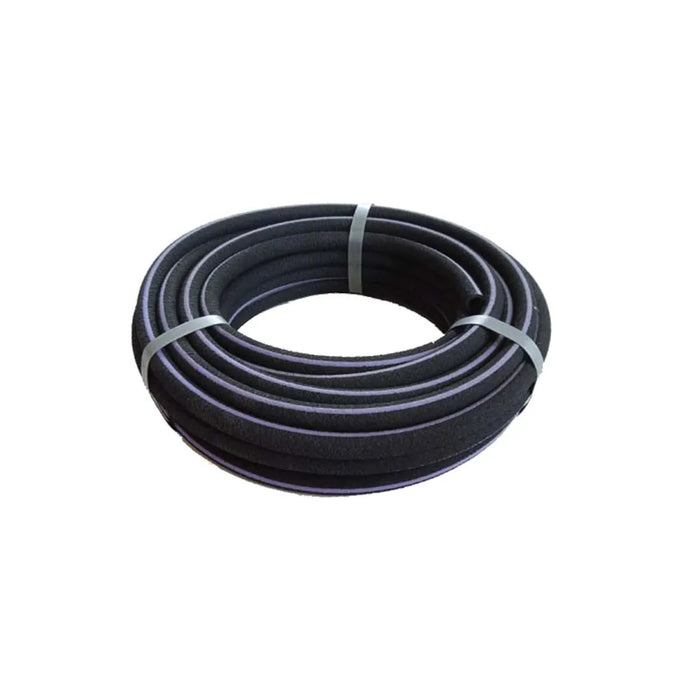 Mister Soaker Hose .580 x 100' Rain Barrel Soaker Hose (Purple Stripe)
Original price
$69.99
-
Original price
$69.99
Availability:
in stock, ready to be shipped
Description

Imagine using 100' of soaker hose in your garden with the best water there is, Mother Nature's!

Rain Barrel Soaker Hose is specially formulated to work with any rain barrel or other gravity fed system. It is a low flow, high output soaker hose that allows maximum output for flower and other garden areas.

Rain barrel soaker hose uses .580 compression fittings. By using the simple black/yellow fittings you can create your own custom soaker hose system for your garden area.

Other soaker hoses require at least 10-25 pounds of pressure to operate. Rain Barrel Soaker Hose will work with a rain barrel sitting flat on the ground. Best results are achieved by elevating your barrel, simply by putting it on a few cement blocks. Always make sure your barrel sits higher than the areas you plan to water. If your gardening area is sitting uphill from your water source, then Rain Barrel Soaker Hose will NOT work.

For best results, the hose should be covered with mulch to keep the hose cool as extreme heat has been known to cause unwanted effects.