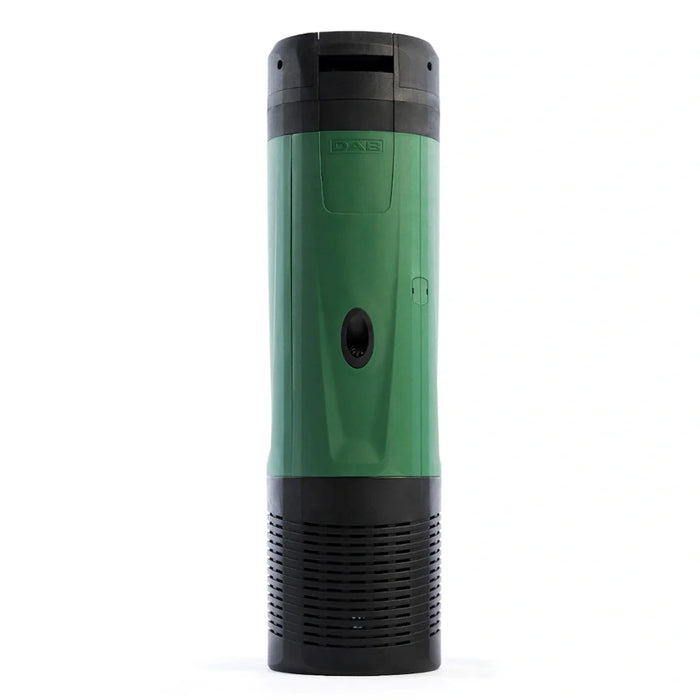 DAB DTron3 - 7" Multi-Stage Submersible Pump
Original price
$1,698.00
-
Original price
$1,698.00
Availability:
in stock, ready to be shipped
Description

DTron3 is a 7" submersible electronic multi-impellers pump for clean water designed for use in wells and tanks. It can be used submerged, partially submerged or on the surface (with the appropriate accessory). It is suitable for use in domestic and residential environments for pressurization, rainwater reuse, gardening and irrigation activities. The pump can be installed even horizontally. Equipped with PLC (PowerLine Communication) technology which allows to communicate with the external controller Com Box supplied as standard. The pump is also available in version X with 1" inlate and kit X which includes 3.2 ft (1 meter) suction hose and float to prevent the suction of impurities from the bottom. The entire pump is classified IP 68, with the DOC68 accessory (supplied separately) it becomes an IP 68 surface pump to be used under the level of the water. On request a certified version for drinking water is available. Integrated expansion vessel, no additional expansion vessel is required.
Read More

Technical Data:

Flow rate maximum: 32.1 gpm (7.3 m3/h)
Head up to: 147 ft (45 m)
Maximum immersion depth: 49 ft (15 m)
Type of pumped liquid: Clean, free from solid or abrasive substances, non-viscous, non-aggressive, non-crystallized and chemically neutral.
Free passage: 0.08" (2 mm)
Minimum suction depth: 4.33" (110 mm)
Minimum level of water: 1.38" (35 mm)
Liquid temperature range: from 32°F to 122°F (+0°C to +50°C)
Minimum and maximum ambient temperature: <32°F to 122°F (+0°C to +50°C)
Maximum immersion depth: 15 m
Set cut-in: 34.8 psi 2.4 bar (+-0.2)
Flanges, thread: Thread 1" 1/4 NPT
Pump maximum diameter: 7.28 " (185 mm)
Impeller/s material: Technopolymer/ AISI 304 stainless steel
Maximum number of starts: 60/h
Non-stop service: Yes
Protection class: IP 68
Motor insulation class: F
Power cable (m) and plug: 49ft (15 m) with plug
Single phase power input: 115 V 60 Hz single phase
Possible type of installation: Fixed, horizontal or vertical. Submerged or semi-submerged. It can be installed on the surface, under the water level, or outside in a vertical position with the DOC68 accessory (supplied separately).