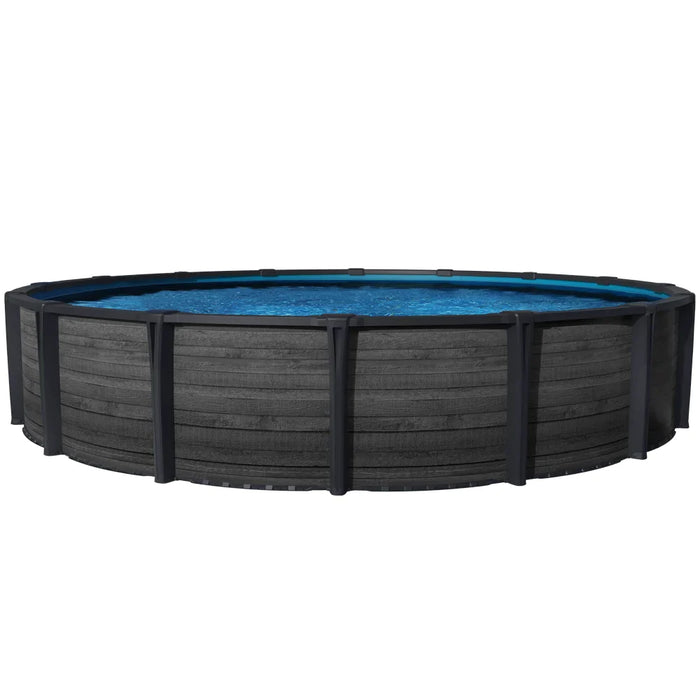 Carvin Diamond Series Downtown 12' x 24' Oval Above Ground Pool
Original price
$7,999.99
-
Original price
$7,999.99
Free shipping does not apply, please contact for a quote
Description

The Carvin Pool offers architecture on the cutting edge of Canadian Engineering. The quality of its 100% resin design provides an extremely reliable and robust product, which will be able to withstand the weather. All this, while also having a unique and modern design that will allow your backyard to stand out.

The Downtown combines the elegance of dark wood with the modernity of concrete. Its elegant style repels trends while retaining the same quality and durability that have formed the reputation of the Carvin range.

Starjet Option: Incorporate the illuminated Waterjet system.
Adjustable Ledges Covers: One screw interlock system
Thick & Robust Ledges: Optimized for better weight distribution. Superior resin blends. 7.5" width.
StarGlow Option: Incorporate an LED light system to your uprights.
High Quality Walls: Industry renowned, heat treated, multi-layered protection process Superior sturdiness. Architectural 3D design.
Snap-in Uprights: Upright snaps in feet for quick assembly. Durable top plate interface. 8" width.
Strong Feet Connection: Strong interconnected rail assembly with disassembly feature. Screwing option for increased durability.
Stable & High Wall Rails: At 1.6 inches high, the rail keeps the wall in place during ground shifts.
Read More

SIZE (Ft): 12' x 24'
HEIGHT (In): 52″ (Steel), 54″ (Aluminum)
LEDGE WIDTH (In): 7.5"
UPRIGHT WIDTH (In): 8"