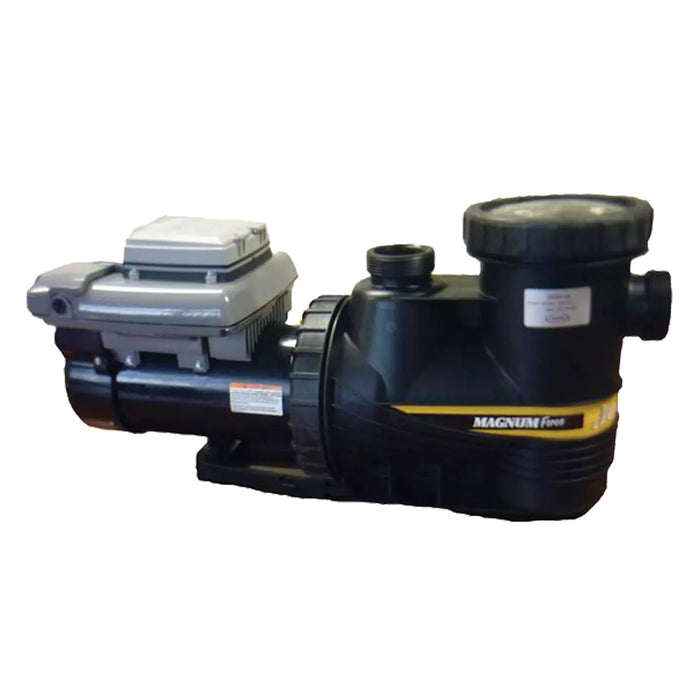 Carvin 1.65 HP Variable Speed Pump (230v)
Original price
$1,279.99
-
Original price
$1,279.99
Description

Variable Speed Pumps are intended to run on the lowest speed to maintain a sanitary environment, which, in turn, minimizes energy consumption.
Patented air-cooled heat sink allows pump to run dry without damage to shaft seal. UNCONDITIONAL ONE-YEAR WARRANTY AGAINST SEAL FAlLURE
Exclusive dual Ring-Lok™ design gives "tool free" access to strainer basket and pump internals.
208 cu. in. (3411 cm3) heavy-duty strainer basket with exclusive priming tube for superior priming capabilities.
Exclusive flap prevents debris in the pump strainer, skimmer basket and filter from flowing back into the pool. The flap also prevents residual hot water in the heater from flowing into filter and causing damage to grids, valves, gaskets, etc.
Internal ribs in large strainer basket assure flow, even when filled with leaves and debris.
One-piece case eliminates bolts and gaskets and provides for quiet operation.
Flexible connections - 2" (51 mm) FNPT or 2" (51 mm) unions (included).
Floating eye seal between closed impeller and diffuser maximizes efficiency.
Read More

Jacuzzi Item Number: 94026117
Speed: Variable
HP: 1.65 HP
Volts: 230 V
Amps: 10.0 (max.)
Port Size: 2?
Union Connectors: Included