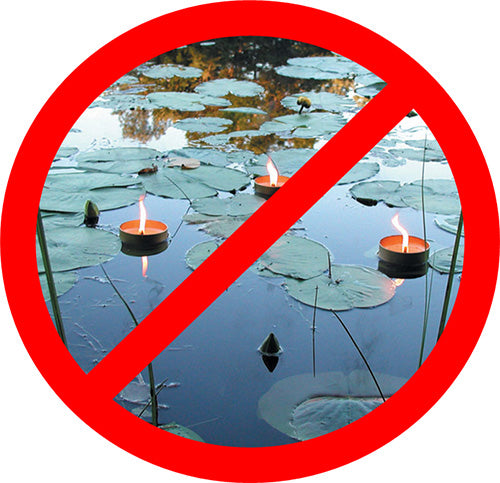 Why Floating Candles and Ponds are a Dangerous Combination
We recently had a dealer contact us to replace a skimmer and a pump, which in itself is not noteworthy. However, the reason they needed to be replaced was something new to me.
As it turns out the customer had just finished building their pond and like many pond owners were eager to show it off to their friends and family. Since it was winter and the days are short he thought that some floating candles would add some ambiance. Unfortunately, after being lit the candles were drawn into the skimmer which caused the skimmer to catch on fire. This created a smoke cloud and melted the skimmer and pump into a ball of plastic resembling a post-modern art piece. Thankfully no one was hurt!
So a note to all, floating candles and skimmers do not mix!
Check out our Skimmers: Filters & Skimmers