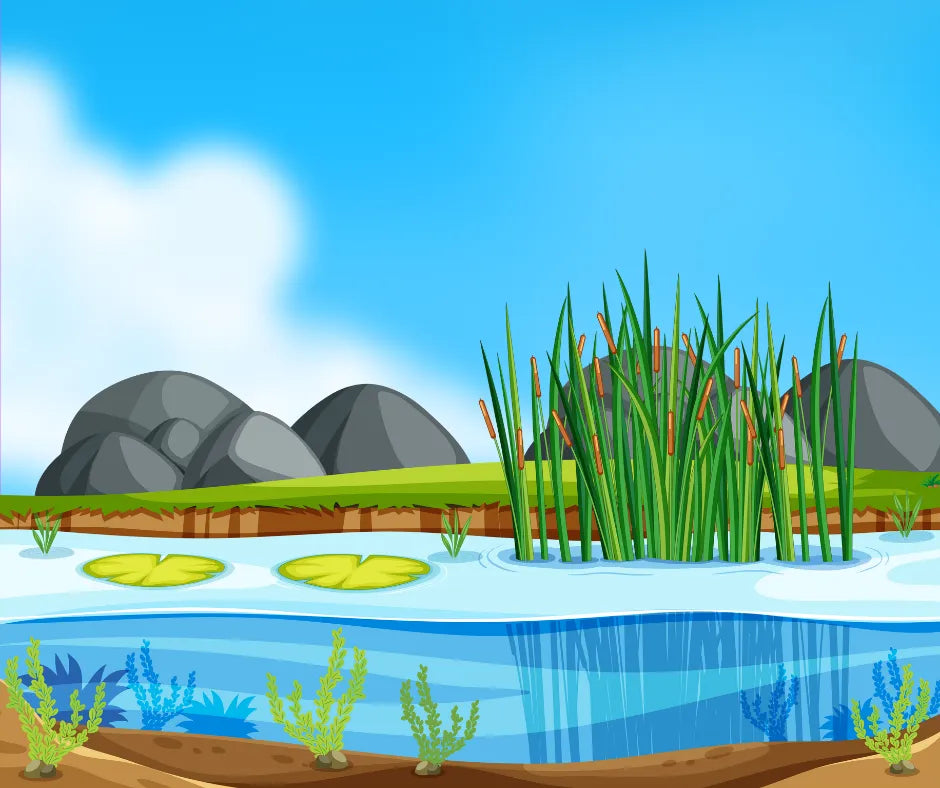 Which types of Pond Pump is right for you?
Two main types of Pond pumps, submersible and non-submersible.
Submersible Pond Pumps
Submersible pumps are designed to be fully submerged in the deepest part of your pond. Submersible pumps range in size from 50 to 5,000 gallons per hour (GPH). They are easy to install and are often the more economically friendly solution for smaller ponds (up to 1,000 gallons of water). They are also quiet and as a bonus can be used to drain your pond.

Non-submersible Pond Pumps
Non-submersible pond pumps are a reliable, energy-efficient option. They are installed in a dry location near your pond. Non-submersible pond water pumps are suitable for larger ponds (over 1,000 gallons). They are typically louder and more complicated to install than a submersible pump, but they also are easier to maintain.

The basic differences are as follows:

| | |
| --- | --- |
|  SUBMERSIBLE PUMP | NON-SUBMERSIBLE PUMP |
| Maximum of 1000 gallon pond | Around 1000 gallon ponds and up |
| Easy to install | Louder and harder to install |
| Installed in deepest part of pond | Placed in a dry location near pond |
| Quiet & can be used to drain pond | Reliable & efficient |
| Sizes of 50 to 5000 gallons per hour | |
Check out: Pond Pumps — Nueyard