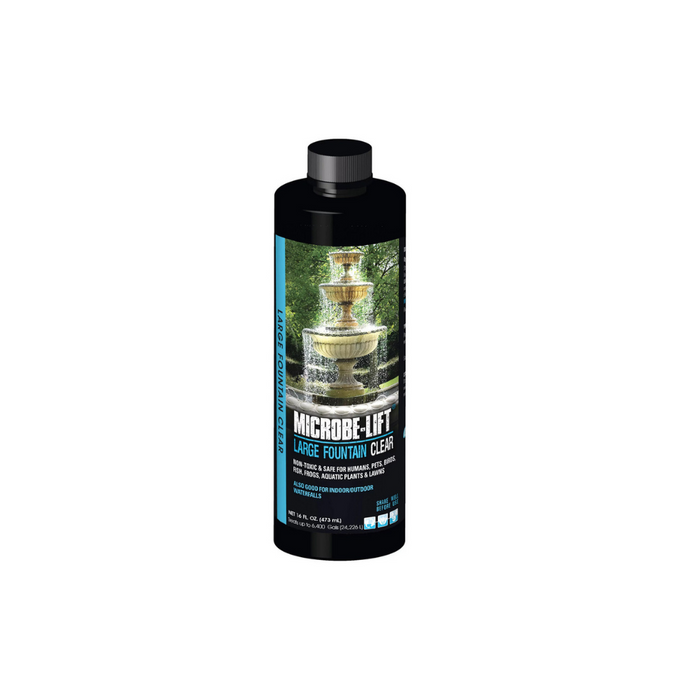 Microbe-Lift 16 oz Large Fountain Clear
Sold out
Original price
$34.99
-
Original price
$34.99
Availability:
Out of stock
Description

Uses 2 unique proprietary technologies. One prevents the buildup of stains and mineral deposits, the other uses bio-enzymatic activity to keep the water clear, and filters and pumps free of organic debris.

Specially formulated for larger water fountains & for indoor/outdoor waterfalls. All natural ingredients safe for birds, fish, aquatic wildlife, humans, pets, aquatic plants, and lawns.

Clean Fountain:

Pour 1 capful per week directly into the water for each 100 gallons of water.

Dirty Fountain:

Clean the fountain with ML/BIRD BATH & STATUARY CLEANER, then follow directions above.