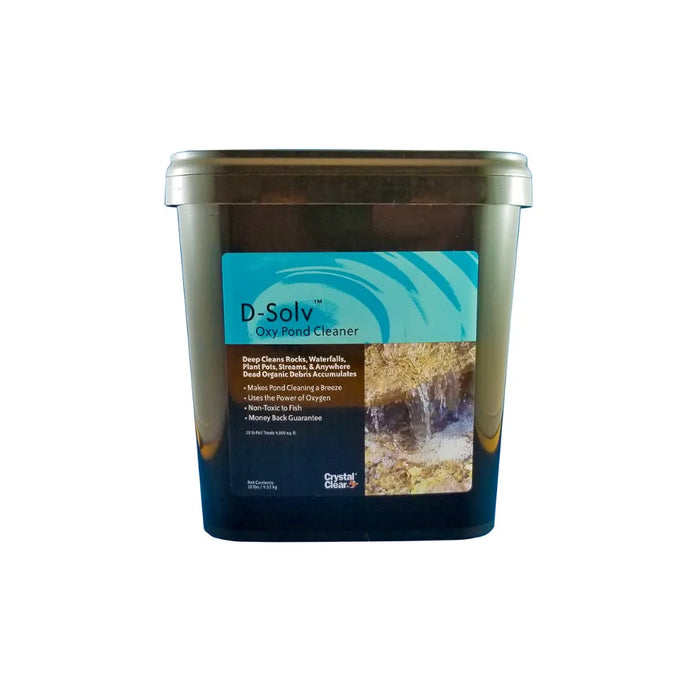 Crystal Clear 10 lb D-Solv, String Algae Remover
Sold out
Original price
$119.99
-
Original price
$119.99
Availability:
Out of stock
Description

D-Solv utilizes the latest cutting edge technology to remove pond owner's "worst pond problem". D-Solv cleans in seconds of application to remove debris, add oxygen, and clean the pond from top to bottom. Use D-Solv on waterfalls, plant pots and streams and in minutes your pond will look brand new again.

 

Treats 4,000 square feet
Eliminates pond cleaning.
Uses oxygen power.
Deep cleans rocks, waterfalls, plant pots, streams & anywhere organic debris accumulates.
Non-toxic to fish.