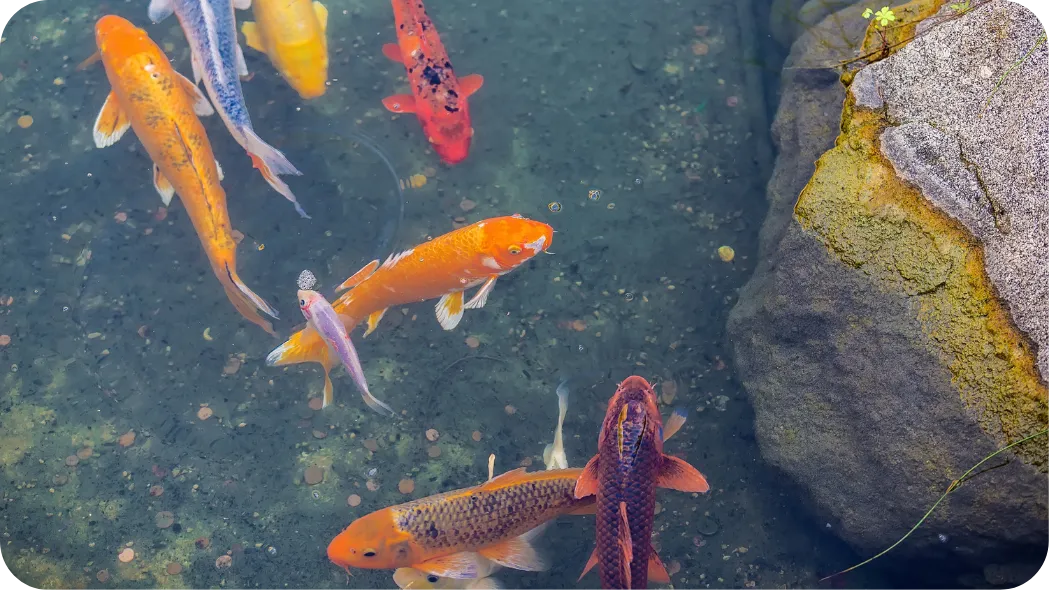 Tips for Rehousing a Fish
There are many ecological, economic, and personal reasons for having to get rid of pond fish. Pond fish come with ethical responsibilities when thinking about moving or rehousing. Having excess or unwanted pond fish may be unavoidable, even for those who have experience with ponds, a solution, suitable for both the fish and you can be found with a little creativity and forward thinking.
Posting on Facebook pages, Used Classifieds, Social Media and community message boards may be able to help! Include the type of fish, amount of fish, and your location.  

Asking your friends or family if they are interested in caring for a fish or adopting a new pet is also a viable solution. Families with children may want the fish to teach responsibility and can be used as a great learning tool. 

Get in contact with fish hobbyists or fish collectors in your local area. This communication with local experts may also help you better contain and understand how to care for your other fish. Alternatively these individuals may lead you to people who could potentially care for your unwanted fish.

Do not dump your unwanted fish in natural bodies of water, waterways, or canals. Your fish can introduce new diseases or parasites to these existing environmental systems. They could also grow to be invasive and the competition with wild fish communities can cause many problems.

Do not release your unwanted fish in someone else's pond or waterway without their expressed permission! It can be extremely tempting to relinquish yourself of your unwanted fish this way, but this could endanger both your fish and disrupt the balance of the other system.