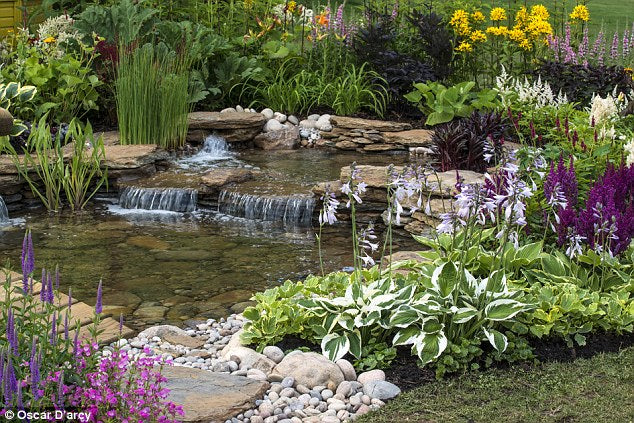 Everything you Need to Build a Water Garden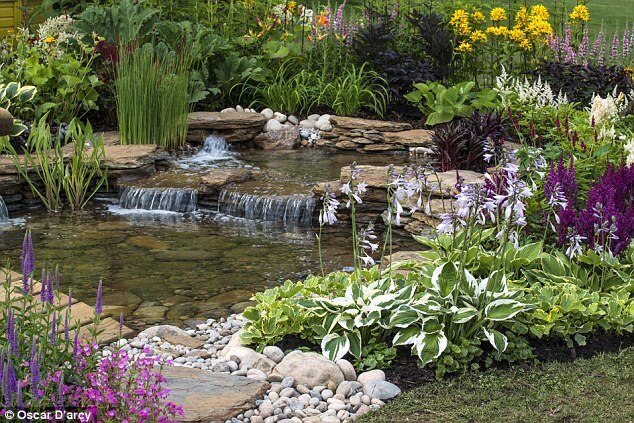 Water gardens will enhance any yard or garden. It adds a "natural" beauty and tranquility to your outdoor area - not to mention the relaxing, soothing sounds of streams and waterfalls. But owning a pond is also beneficial for the environment. To learn about this environment benefits, click here: Pond Benefits
All water gardens are unique in their own way, meaning the components used will vary depending on the type/style of water garden you wish to build. This list gives you an over-view of what's "under the hood" in most water gardens.
Here is a list of components needed to build a Water Garden:
1. Pond Liner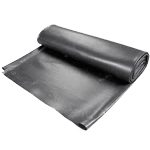 At the heart of thousands of decorative home water features are Firestone PondGard Rubber Liners. Combining flexibility and ease of installation with lasting durability.
Simple to install and repair – no special tools needed.
Safe for fish and plant life.
UV, weather and algae resistant.
Extreme conformability allows for endless design possibilities.
2. Pond Underlay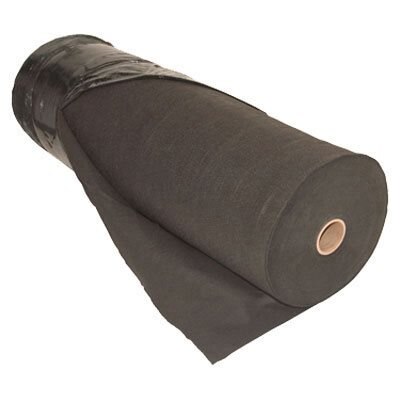 Underlay is a black polypropylene, nonwoven, needle-punched fabric. It may be used as a separator matt (under EPDM membrane), as a drainage filter fabric, or as a stone mat protection above the liner.
3. Pump
There are a variety of choices when it comes to selecting a pump for your water garden. This is because every pump is designed for a certain application. Some pumps will push the water very high and other pumps will pump a great deal of water but will only lift the water a few feet. Before purchasing your pump, make sure you know how high the water will pump, how far the water will pump and in the case of a stream or waterfall, how wide the water course will be. Other considerations are power consumption, cord length and warranty. Below are some popular choice for water garden pumps.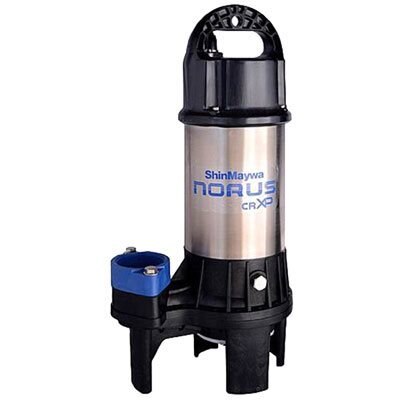 Shinmaywa Pump
The ShinMaywa Norus submersible pump is one of the most reliable and durable pumps sold in today's watergarden market. Because this pump is so durable and can handle 1 ¼" solids, this pump can also be used in an effluent application.
TidalWave3 Pumps are the next generation of ultra-high efficiency asynchronous pumps, with more water moved per watt than ever before!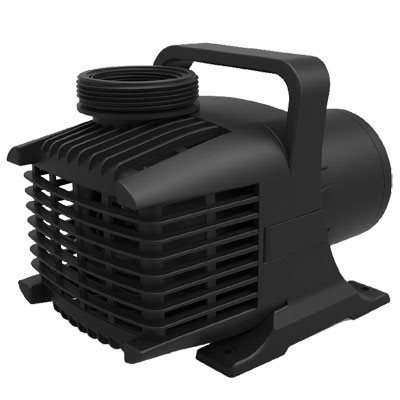 Offering flows from 1500 to 9000 gallons per hour, these powerhouses are also remarkably compact and fit in the tightest spaces, opening up a whole new range of applications.
The TT-Series Pumps are specifically designed to be clog-resistant and hard water-tolerant, making them the perfect choice for waterfalls & filters.
Large threaded inlet and outlet for less restriction and greater flows.
Quarter-turn volute provides access to impeller without the use of tools.
Heavy duty pre-filter locks in place. Large openings increase surface area and resist clogging.
The vane hybrid impeller improves flows and passes solids easily.
All models feature 20' power cord and 3 year warranty.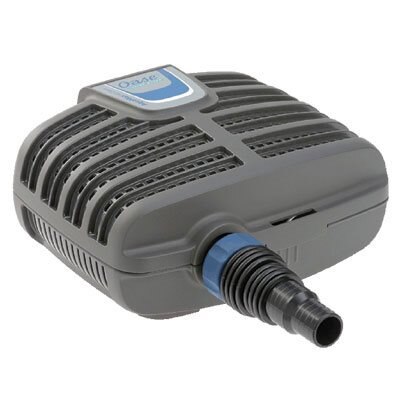 OASE Aquamax Eco Classic
With an AquaMax Eco Classic pump you can upgrade your pond to use the latest in pond pump motor technology, resulting in a whopping 40% reduction in energy usage over similar pumps.
And that's not all: built-in thermal overload and frost protection ensure that your AquaMax will run for years; solids-handling ability means fewer clogs and better water quality, and the included accessories allow you to setup your filter system without multiple trips to the hardware store for that "one, last fitting."
4. Waterfall Starter
Most first time pond builders will find building a stream or waterfall the trickiest part in the construction process. The waterfall starters listed below are designed to ensure that water comes out evenly and effectively. Some are quite simple and others incorporate some filtration in order to help clean the water as it enters the stream. All are available in a variety of widths and designs.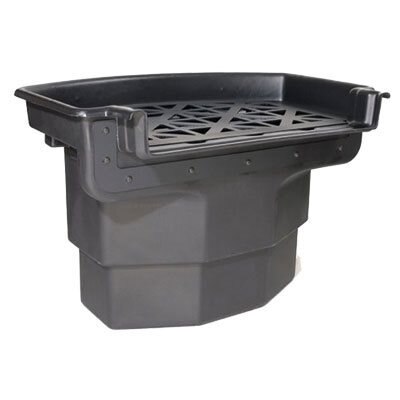 Atlantic's Pro Series FilterFalls is a durable waterfall weird with heavy walled construction that resists warping or crushing and contains stainless steel hardware that eliminates corrosion.
These products feature innovative, practical design to minimize maintenance and callbacks, maximize pump life and time between cleanings. Built with heavy-duty materials designed to last, our Skimmer and FilterFalls are unsurpassed in the water gardening industry when it comes to durability and functionality.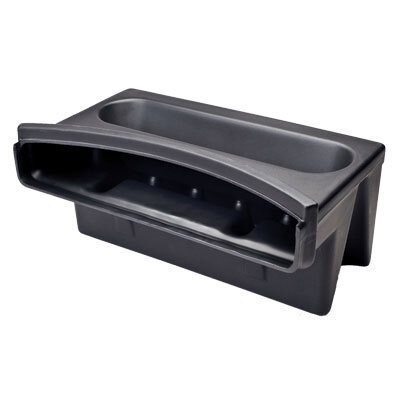 Atlantic's Oasis System offers the same quality as contractor grade equipment, simplified and downsized for smaller projects."Simplified" does not mean a reduction in quality. Oasis products are specifically designed for contractors and DIY homeowners working on smaller installations that still demand the highest quality.
5. Filtration (OPTIONAL)
Pond filters are very important if you want your pond water clear and healthy. If you plan on introducing fish to your pond, then good filtration is essential. However, pond filtration systems are optional if you don't mind the water conditions fluctuating throughout the seasons or cleaning the inevitable blanket weed, muck. Below are some popular choices for pond filtration.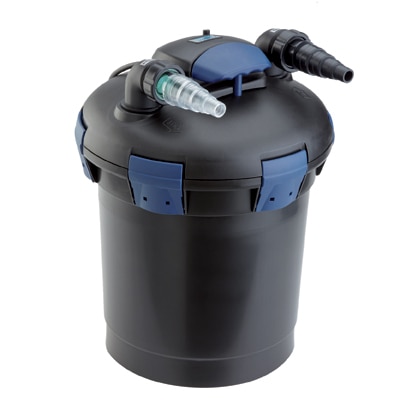 Compact pressure filter with built-in UV clarifier and cleaning mechanism for small to medium ponds. The BioPress UVC pressure filter incorporates a handle that allows you to compress the filter pads clearing the debris without opening the lid.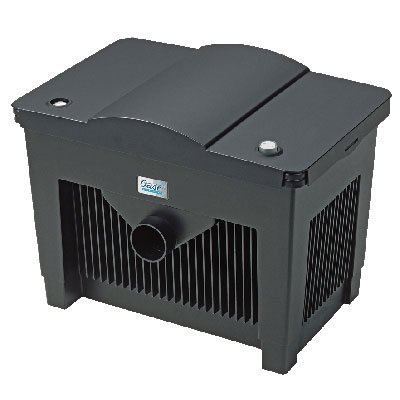 BioSmart filters are packed with features and filtration capacity. The high-surface area filter foams provide exceptional biological filtration capability with respect to size of the filter.
The unique design of the water flow through the filter collects debris at the filter bottom and reduces clogging of the foams. Any clogged-up foams can easily be freed up via the built-in cleaning mechanism, so there is no need to remove (and possibly damage) the filter foam from their mounts. It also makes filter maintenance fast and neat.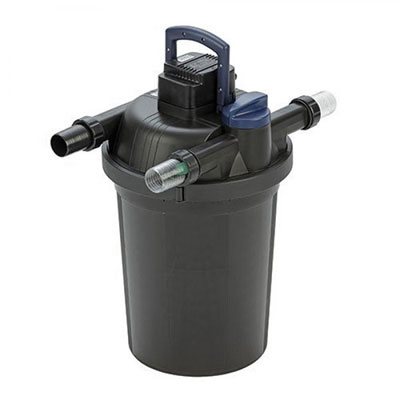 The FiltoClear pressure filter is a compact all-in-one pond filtration system with the fastest and most convenient cleaning mechanism on the market. The FiltoClear system includes a built-in UV Clarifier with bypass for optimal efficiency at low power usage. The built-in cleaning mechanism makes filter maintenance possible in a matter of minutes. FiltoClear systems can be installed unobtrusively by burying up to 2/3 of the filter below ground.
6. UV Clarifier
A properly sized UV will kill water borne algae resulting in clear water. The UV is sized to the volume of your pond or water garden never to the pump. Bulbs will need to be replaced once and a year and they should be removed in the winter. Below are the UV's we stock.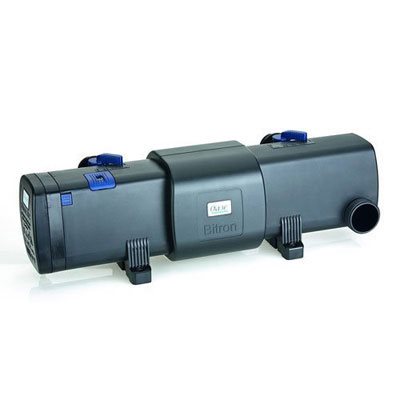 Bitron C is the newest revolution among UV Clarifiers with the highest level of efficiency thanks to an even longer water dwell time (time in which the water is in contact with UV light). Irradiation times are regulated automatically and thus energy costs are reduced by as much as 50%.
The Bitron C becomes one of the most efficient UVC reactors in controlling algae and bacteria, through a combination of strong features, such as irradiation capacity, water dwell time and thorough mixing.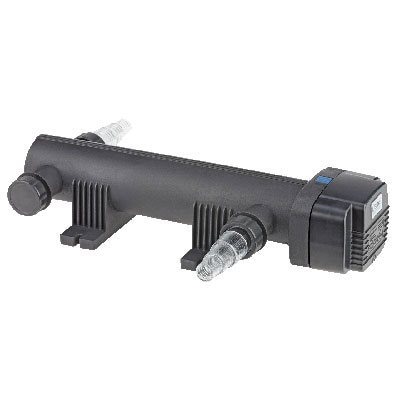 This compact design allows for easy installation. The quick-lock ballast head makes changing the UV bulb a breeze. UV operation can be safely monitored through the included large aperture viewer. Vitronic becomes a modular part of the filter system, with no extra plumbing needed. The clarifier simply hooks onto the filter box with all accessories included.
7. Tube, Parts & Tools
Depending on your application you may need flexible pvc pipe, vinyl tubing, non-kink hose, suction hose, lay-flat hose, or non-toxic pvc braided hose. This can easily be found locally at any supply shop.
8. The Skimmer (OPTIONAL)
Skimmers are listed as optional as they should only be used in installations where there are a lot of trees or large shrubs. Skimmers are designed to remove leaves, sticks, needles, etc. from the surface of the pond before they sink to the bottom. This prevents the buildup of muck at the bottom of the water garden over time and muck causes algae! There are several sizes and designs listed below.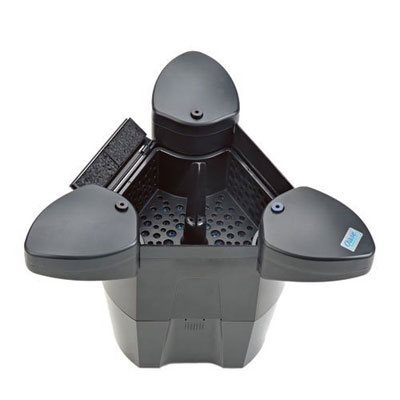 9. Lighting (OPTIONAL)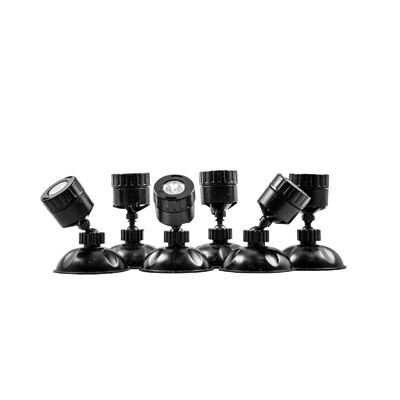 Light is one of the most important elements in your homes landscape. At Van Isle Water, we carry a wide selection of LED & Halogen fixtures, submersible lights, bulbs, transformers & accessories.
Check out: Pond Equipment — Nueyard